This morning I came across a post about an amazing wreath over at
Life Behind the Ivy
. Seeing her new spring wreath:
Got me so excited about the fact that spring is not too far away. Although I'm wondering if the fact that I've shovelled my driveway three times in the past 24 hours has alot to do with it. Anyway, Susannah at Live Behind the Ivy purchased her wreath from
Elegant Holidays on Etsy
and after venturing over there I think that I now may have a slight wreath addition. Is that even possible?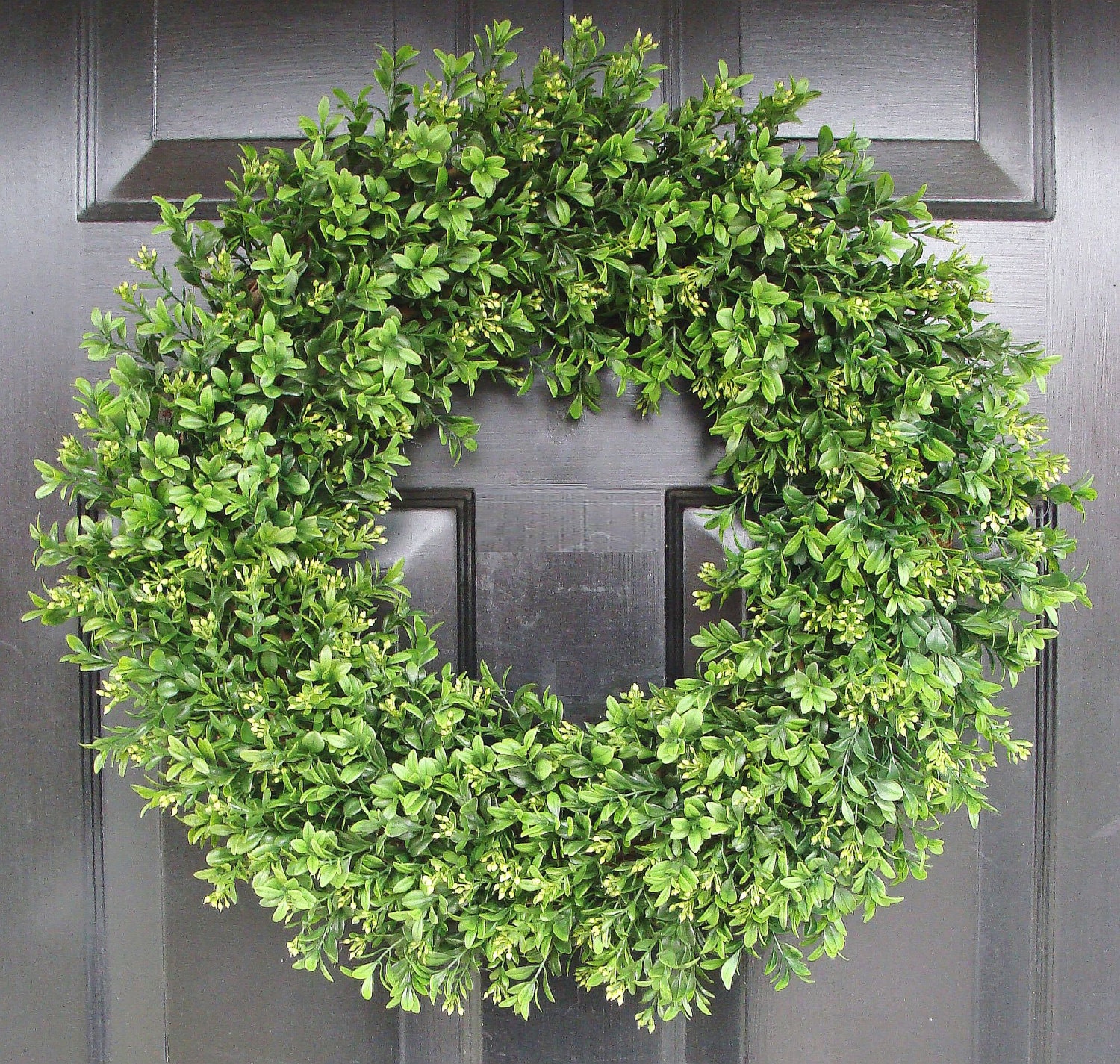 Year Round - Artificial Boxwood Wreath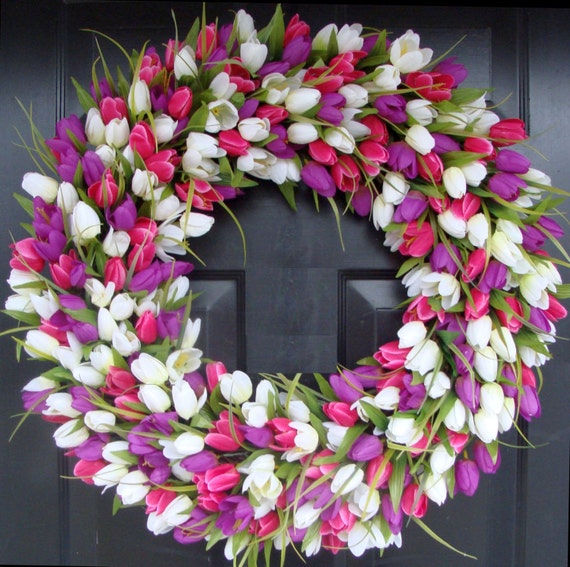 Spring / Easter - Pink and Purple Tulip Wreath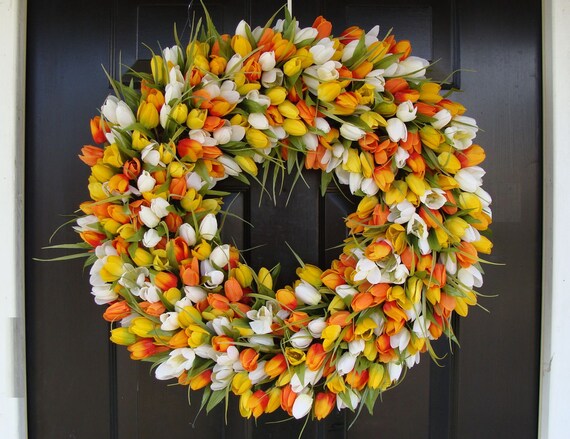 Spring / Easter - Orange and Yellow Tulip Wreath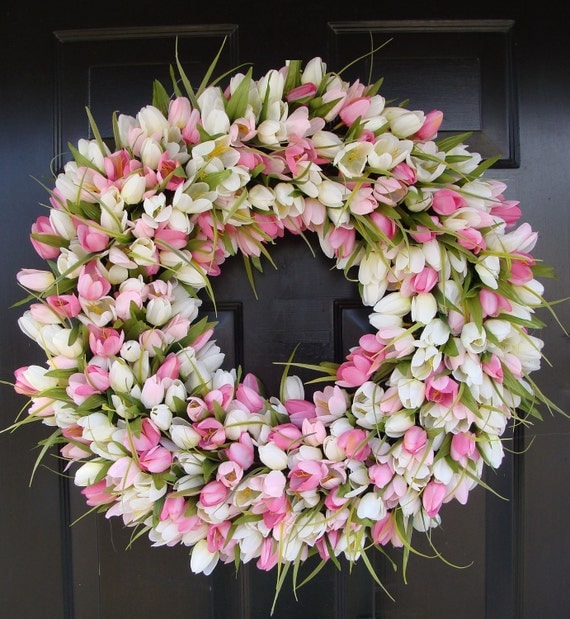 Spring/Easter - Light Pink Tulip Wreath
Don't these wreaths look absolutely amazing! I don't think that I can justify buying on right now because they range from $50 to $75 American. Maybe when we have a brand new front door I'll want to draw more attention to it. Right now, I'm waiting until spring to do another coat of black paint on the front door.
Do you like wreaths? What do you think of homes that have a wreath on their front door?